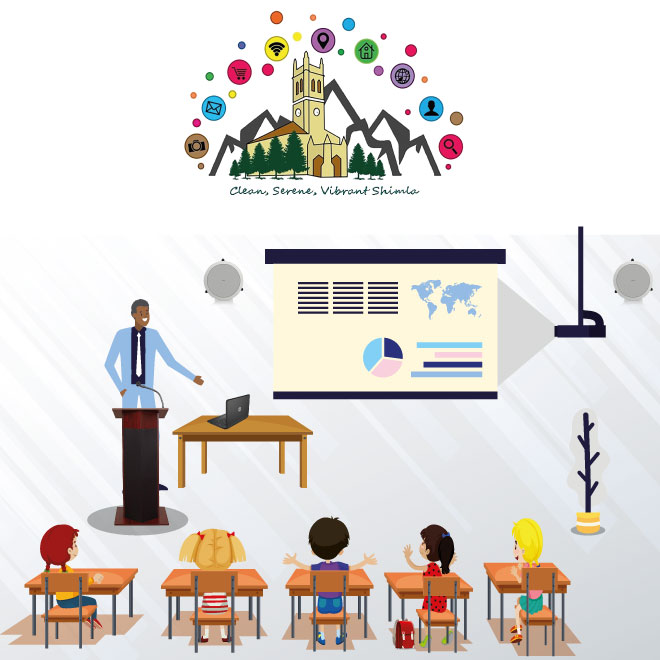 Himachal Pradesh eLearning Project
38 Classrooms Project in Himachal Pradesh Delivered to the Satisfaction of Client!
Sujata Computers Pvt Ltd. is one of the leading IT infrastructure solutions providers in India, for more than 20 years. Sujata has continued to shape the IT industry by breaking new ground and pioneering critical developments in Enterprise computing. Sujata follows quality standards of ISO 20000-1:2011, ISO 9001:2008 and ISO 27001:2013 and MSME Certified. Around 200 well qualified Employees in India, Singapore and US. Serving around 8500+ SMBs and 5000+ Enterprise customers. Customer satisfaction is the ultimate goal.
Client Concerns:
It can be tough to the client to know which eLearning solution is the best for their needs. As the client comes from a non-IT background client was not that aware of the latest trends and technology that lead the market.
Client Requirements:
Heavy School Bags are a serious threat to the health and wellbeing of the students. They need to reduce the load of school bags.
They want to enhance their learning experience with eLearning that could be trusted upon for quality and reliability.
THE SOLUTION
What Team Sujata Does?
It is our responsibility to assist the client with the best solutions in the market and introduce them with genuine products that could help their business grow.
Smart learning system increases the interaction of teachers and students, we provide solutions that perfectly fit their requirements.
We provided the client with best technology to create the aimed eLearning classrooms.
• Interactive Panel (33 Qty)
• Computer Devices/Micro PC (33 Qty)
• HD Digital Video Camera (66 Qty)
• Audio System (33 Qty)
• UPS (33 Qty)
• MS office Pro (33 Qty)
• Windows 10 (33 Qty)
• Learning Management System (LMS)
• eLearning Content