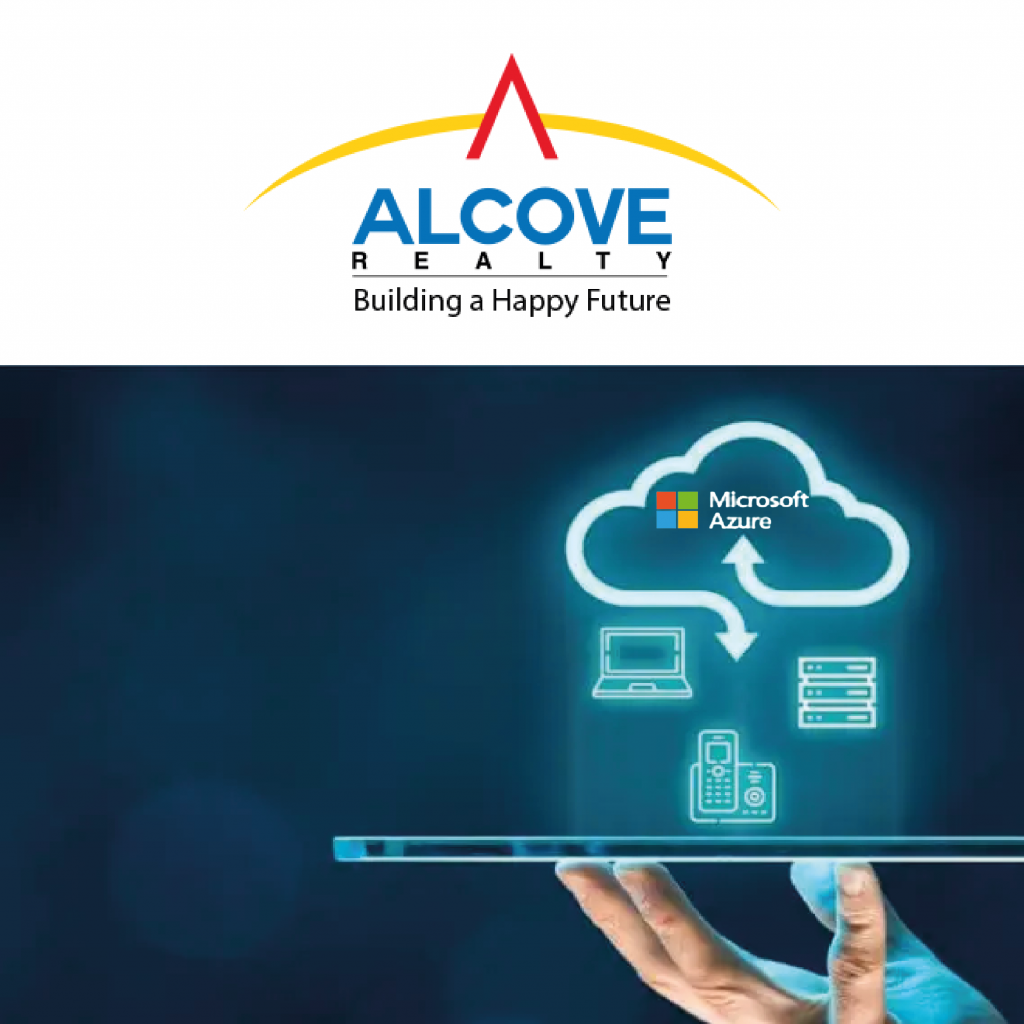 Alcove Realty
How one of the leading real estate companies achieved digital transformation and migrated to cloud from on-premise
Sujata Computers Pvt Ltd. is one of the leading IT infrastructure solutions providers in India, for more than 20 years. Sujata has continued to shape the IT industry by breaking new ground and pioneering critical developments in Enterprise computing. Sujata follows quality standards of ISO 20000-1:2011, ISO 9001:2008 and ISO 27001:2013 and MSME Certified. Around 200 well qualified Employees in India, Singapore and US. Serving around 8500+ SMBs and 5000+ Enterprise customers. Customer satisfaction is the ultimate goal.
Client Concerns:
Alcove Realty has built prominent landmarks in the city of joy and one of the most renowned, trusted, and exemplary name in the sphere of real estate. With over 35 years of experience and more
than 10 million sq.ft of built s paces.
Situation:
Customer was facing issue with IT infrastructure and manageability. As real estate company, want to access ERP on multi-location over a web.
THE SOLUTION
What Team Sujata Does?
It is our responsibility to assist the client with the best solutions in the market and introduce them with genuine products that could help their business grow.
Solution:
To meet the customer requirement, while avoiding the cost of building own data center, we suggested to go on Microsoft Azure
On-prime ERP is Migrate to Microsoft Azure
Benefit:
Reduce Operational cost by 25%
Easy accessibility of ERP for roaming user over web
Increase uptime and Data security
Reduced IT overhead and dependency
Get better and secure access to developer